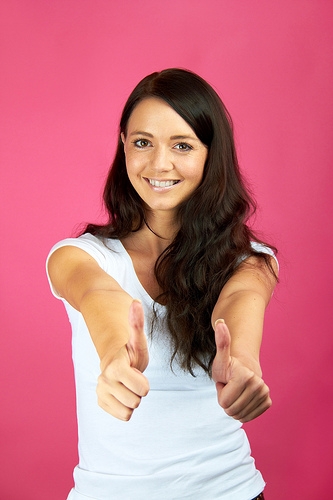 When the time comes for Dr. Kathleen Chan and Dr. Ivy Chen to remove your braces, it is very exciting. Unfortunately, it can be somewhat confusing, too, because you are faced with choosing between two kinds of retainers. Should you go with permanent, removable, or a combination of the two? It is always wise to follow Chan & Chen Orthodontics recommendations, but knowing more about the two types of retainer beforehand can be helpful.
Removable Retainers
Removable retainers offer the advantage of easy use: you will generally put a removable retainer in at night and take it out in the morning. Regardless of your retainer schedule, you'll be able to enjoy some time with no retainer. However, a removable retainer can easily be forgotten at times, and this means you won't be taking full advantage of teeth retention.
Another potential advantage of a removable retainer is that you can take it out and brush and floss your teeth with ease, which is more of a challenge with a permanent retainer. Although removable retainers can be very effective, they don't tend to be as effective as permanent retainers, especially if they are not used as directed.
Permanent Retainers
Permanent retainers are the clear choice for patients who want to "get it and forget it." Once your permanent retainer is placed in your mouth, you won't need to worry about daily retainer schedules, since it is permanently affixed to your teeth.
Because teeth begin to shift naturally as we age, a permanent retainer typically offers better long-term results for teeth straightening than a removable one. You can't forget to put it in — it's already there! Temporary retainers get lost or are forgotten on trips, and often fail to get used as often as they should be.
One drawback to permanent retainers is flossing. Some patients find it more difficult to floss with a permanent retainer, but we can show you effective ways to floss fairly quickly with your permanent retainer.
Some orthodontists may recommend a combination of the two; for example, a removable retainer for the top teeth and a permanent one for the lower ones because the lower teeth are smaller and tend to shift more.
Ultimately, the most important thing to remember is that wearing your retainer as directed is extremely important. As long as you follow our orthodontist's advice, you will get the best results from your retainer, regardless of its type. If you're still not sure whether the choice you've made is truly right for you, get in touch with us at our Andover location right away!