October 11th, 2023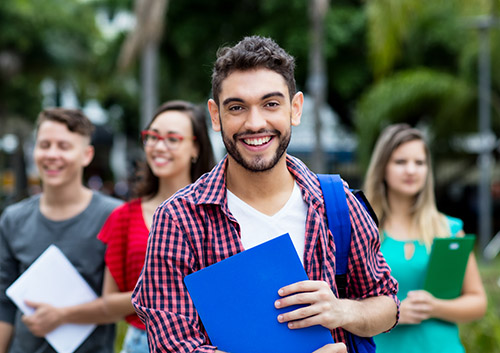 Even though it's called a "permanent retainer," your fixed retainer isn't necessarily meant to last a lifetime. But with care, it should last just as long as you need it, keeping your teeth perfectly aligned after your orthodontic treatment is complete. Why is this retainer the one to choose for challenging alignments?
A fixed retainer is often used for teeth which were very crowded or had large gaps before treatment, especially along the bottom teeth, which tend to shift more. With a permanent retainer, a custom fitted wire is attached with a bonding adhesive to the back of each of the selected teeth. This design makes sure that the teeth can't shift out of place while your bones and ligaments strengthen around them.
Occasionally, though, your permanent retainer isn't quite as permanent as it should be. If you think your fixed retainer is becoming "unfixed," what clues should you look for?
A clearly broken wire can be obvious, or you might discover it when you notice pain or irritation caused by the end of a wire poking around your tongue or mouth.
The orthodontic adhesive used to bond the wire to each tooth can come loose as the result of an accident, an unfortunately chewy treat, or simply with the passage of time.
You might not notice anything wrong with your retainer, but what you do notice is that your once-straight teeth have started shifting back to their old positions. If you see any movement in your teeth, your retainer might need repair.
What should you do?
Give our Andover orthodontic office a call! It's important to act promptly to prevent further retainer damage, oral discomfort, and tooth misalignment.
Rinse with warm water if your mouth is irritated.
If a wire is poking you, call us for advice on gently pushing it back into place.
Orthodontic wax can protect your teeth and tissue from detached wires.
If you have a clear retainer, wear it until you can come in. If you don't have one, and you can't see us immediately, ask if an over the counter moldable retainer is a good idea to help keep your teeth aligned in the meantime.
One benefit of a fixed retainer is that it's almost invisible because it's behind your teeth. But this hidden location can also make it difficult to notice potential problems. Fortunately, there are some proactive steps you can take to help your permanent retainer—and your bite—stay healthy:
Avoid foods which are sticky, hard, or chewy. If a food can damage traditional braces, it can damage your retainer.
Wear protective gear like mouthguards and helmets when you're active—they protect more than just your retainer!
Ask your dentist to examine your retainer adhesive's staying power whenever you have a checkup.
If you notice a detached wire or loose adhesive or see your teeth shifting, give Dr. Kathleen Chan and Dr. Ivy Chen a call. It's important to act promptly to fix a fixed retainer, because your teeth and bite alignment are in jeopardy when you delay. And always bring your retainer (or retainer pieces) with you in case we can repair it.
Permanent retainers don't necessarily last forever. But whether your fixed retainer is going to be with you long-term, or whether you're going to transition to a removable retainer in the future, let's make sure your permanent retainer is just as "permanent" as it needs to be!