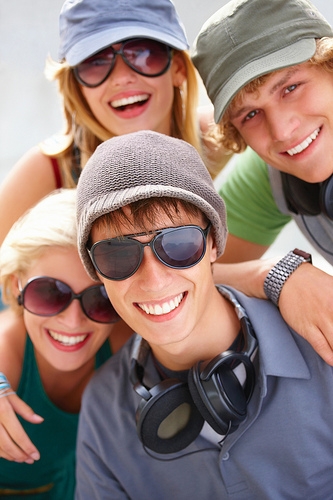 Braces are an investment in your smile. When your teeth reach a desired straightness, you'll have a beautiful smile, but it's important to keep it that way! You can accomplish this with a retainer provided by Chan & Chen Orthodontics.
A retainer is a small, custom-fit device that reinforces the new position of your teeth after your braces are removed. But for many patients, especially the youngest ones, wearing a retainer may seem like an annoyance. So exactly how long after your braces come off should you wear your retainer?
Graduation of Wear Time
When we remove your braces, Dr. Kathleen Chan and Dr. Ivy Chen will evaluate the condition of the bone structure surrounding your teeth and determine how well it is adjusting to the new position of your teeth. For the first few months, we may require you to wear your retainer both day and night, except during meal times and for brushing and flossing.
As the bone and gum tissues adjust to your new smile, we may determine that you need to wear your retainer only at night. After about one year of wearing the retainer every night, you may be able to take a couple of nights off each week.
However, we do not recommend ever stopping permanently. To best secure the position of the teeth, especially through future extractions and oral health changes, wearing your retainer a few nights a week will be necessary for many years.
Considerations
If you are concerned about your appearance when you wear a retainer, there are many that can be worn discreetly. You could choose a clear plastic one that is less obvious during the months immediately following removal of your braces. When you change to night wear only, clear wire retainers are available for minimal visibility as well.
Another option is a lingual retainer. It is placed on the back sides of your teeth so no one will ever know it is there! Lingual retainers are also permanent, so there's no risk of losing them.
Remember, wearing your retainer is an investment in your smile. If you fail to wear it consistently, the tissues that support your teeth will be unsupported, and you may begin to experience noticeable shifting. You've worked hard to get that beautiful smile — your retainer will let you keep it! Remember to call our Andover office if you have any questions about your retainer!