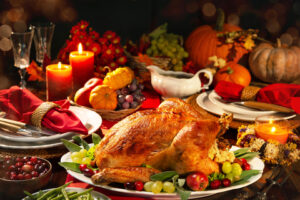 Happy Thanksgiving to all our wonderful patients!
This year we will be taking some time off to celebrate with our friends and families at home. Enjoying quality time is very important to all our team members here at Chan & Chen Orthodontics.
But what's even more important is the yummy food we all get to enjoy! We love to enjoy a variety of favorites from pumpkin pie, apple pie, mashed potatoes, tamales, stuffing, to Haitian salad russe and Turducken.
During the holiday season we celebrate the little things. This includes getting some time for us, seeing our loved ones, and doing things to relax.
However, this month we are also celebrating Dr. Ivy! Next time you're in office, don't forget to wish her a happy birthday.