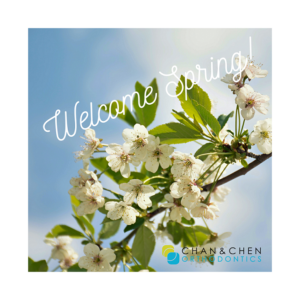 The arrival of March means spring is almost here. We can finally bid farewell to wintery days and start looking forward to an abundance of warmer days just around the corner! As we transition to the new season winter-themed decorations are taken down and spring ones are put up. We eagerly await more days spent outdoors going for walks, hikes, and bike rides. The vaccine continues to roll out and as people become vaccinated we look forward to seeing more family and friends!
At this time our office protocols remain the same with respect to maintaining reduced capacity and social distancing since not everyone is fully vaccinated yet. We remain committed to the health and safety of our community. We always want your visit to our office to be the best part of your day! Thank you for helping us make our office a safe place for everyone.
Did you know oral health is closely tied to overall health? Oral health is linked to periodontal disease, heart disease, lung health, pregnancy, and birth complications. By keeping the bacteria in your mouth under control you not only maintain great oral hygiene but also keep yourself healthy in other ways you might not realize! We suggest brushing 3 times a day (morning, after lunch, and bedtime) for 2 minutes with a soft-bristled toothbrush. Also, remember to eat a balanced diet that's low in sugar.
We hope that you all have a wonderful and warm spring that brings you happiness through 2021!