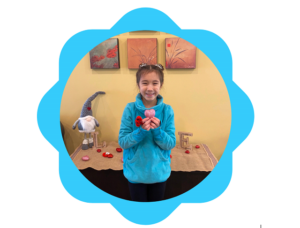 Happy February from Chan & Chen Orthodontics. February is National Children's Dental Health Month Dental which makes it the perfect time for us to review some of the important steps in keeping your child's smile happy and healthy. Keep reading to discover how you can help your child maintain a smile that will last a lifetime.
Oral hygiene is important at every stage of your child's development. As soon as a tooth appears in the mouth, it's time to start keeping it clean. For older children in orthodontic treatment, keeping the teeth clean around their appliances can be challenging and requires diligent attention. Sometimes an electric toothbrush can help because it can have a timer so your child knows that they've brushed their teeth an appropriate length of time. As for the amount of toothpaste to use when brushing, a pea-sized amount is all that is required. For everyone, including adults, always use a soft-bristled toothbrush.
Ensuring your child has a balanced diet is another key step to maintaining a healthy smile. Any diet low in sugar is desirable for balancing good oral health. We recommend avoiding beverages such as soda and sports drinks, that are high in sugar and acid. Low sugar intake aids in reducing the risk of cavities.
The American Association of Orthodontists recommends that children have their first check-up with an orthodontist by age 7. By this age, a child will have a mix of baby and permanent teeth, and we will be able to recognize orthodontic problems ("malocclusions") even in their earliest stages. Some situations will benefit from early treatment to prevent more significant issues later. We offer a warm, inviting, safe environment for your child's orthodontic visits.
If you have any questions or concerns or want to learn more, our team at Chan & Chen Orthodontics are always happy to discuss them with you—any time of year! We look forward to seeing you and your family in our office soon.